by Iry Notoavina Randriamalala
Everyday new records are being made and old ones are being broken; from the most frivolous and weird ones, like the 'Most apples crushed with he bicep', to the most inspiring ones, such as the 'Youngest Nobel Prize Winner'. There are millions of world record titles out there. As a car enthusiast, I went on and searched for all car related Guinness World Record ever made. As you may have expected, most of the world records are in the 'weird things' category than in the amazing one. I scrapped through thousands of records from the Guinness World Record and selected the 10 that I thought was the most amazing ones.
The Fastest Car (Land Speed)
As a car enthusiast, the love for speed is definitely one we have in common. The record is 1227.985 km/hour (763.035 mi/hour) or also Mach 1.02, set by Andy Green in the United States on 15 October 1997. The car that he drove to broke the record is the Thrust SSC. The car is powered by two Rolls-Royce Spey 202 jet engines.
The record hasn't been broken yet until now so if you still think that your car is the fastest in the world, now you have the numbers to beat. Wish you luck!
The Oldest Functioning Car
Now let's take it a little bit slower. The record is owned by La Marquise, a steam-powered, four-wheeled and four-seater car manufactured by Bouton et Trepardoux (France) in 1884. Even though the car is just for show nowadays, back in 1887, the car won the first ever automobile race. It was sold at an auction for $3,520,000 in 2007.
The Longest Car
Let's continue with the anatomy of the car. You thought the Limousine that you saw the other day was long? The longest car is a Limousine owned by Jay Ohrberg measuring at 30.5 m (100ft). It was designed by himself and the craziest feature about the car is not even it's length: it includes a swimming pool with a diving board inside and a king sized water bed. Now you know what you want to get when you become a millionaire.
Largest Parade of Ferrari Cars
It was achieved by non other than Ferrari North Europe Ltd on 15 September 2012 in the United Kingdom. 944 Ferraris went on parade that day. Yes, you read correctly: 944. This feat isn't as extraordinary in itself given that Ferrari manufactures the cars but just imagine that much Ferraris in one place. It deserves to be in this list.
Largest Parade of Autonomous Cars
This one is similar to the previous one but more interesting in the aspect that the cars are self-driving. On 28 November 2018, 55 autonomous cars drove 3.2km parade, with no drivers. The feat was made by Chongqing Changan Automobile Co., Ltd. in Chongqing, China.
We talked about unbelievable car technologies already available today, a few weeks ago, while this happened 2 years ago. Amazing!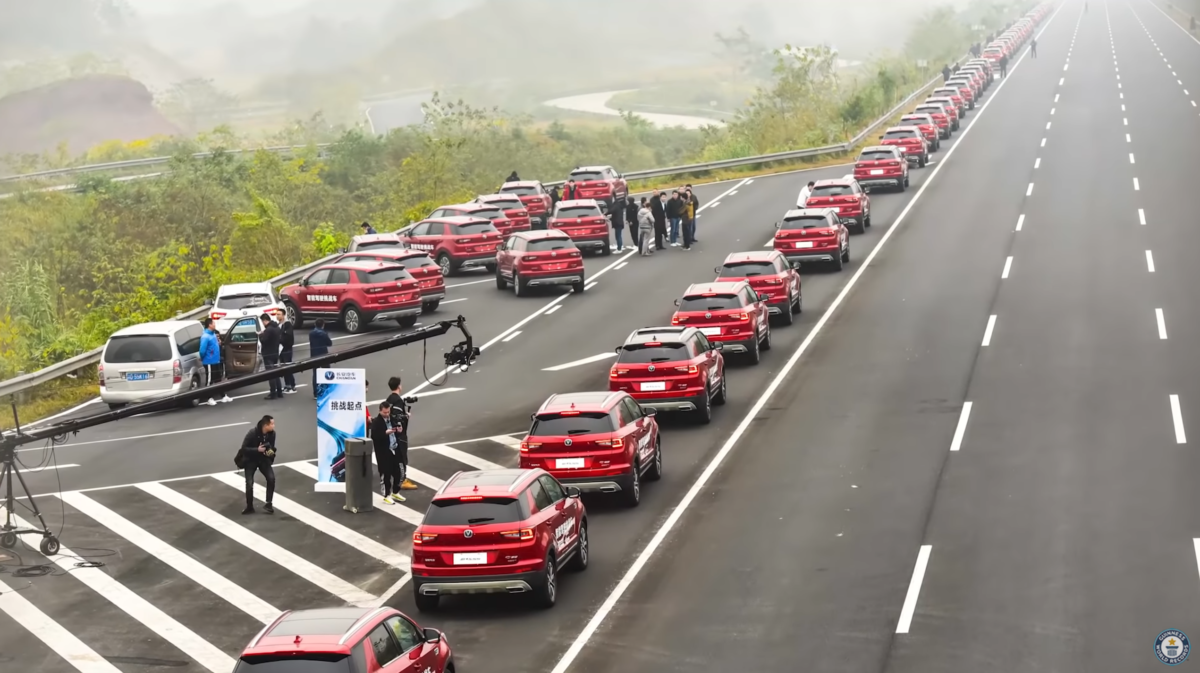 Longest Journey by Solar Electric Car
Speaking of unbelievable technology, this next one is breathtaking. The Solar Car Project Hochschule Bochum (Germany) drove 29,753 km (18,487 miles) from Adelaide, Australia on 26 October 2011 to Mount Barker, Australia on 15 December 2012. During that period, 168 days were spent driving and 8 days spent on charging the vehicle.
Despite the project far from being commercially viable, it gives us a glimpse into what our future could be like.
Greatest Distance Driven on a Single Tank of Fuel
The previous record was done using a solar powered car, only using the power of the sun. Without any access to gas, how far could a fuel powered car drive instead? Marko Tomac and Ivan Cvetkovic set the greatest distance driven on a single tank at 2,545.80 km (1,581.88 miles) driving a Volkswagen Passat 1.6 TDI Bluemotion in an event organized by 'Auto Motor i Sport' (Croatia) on 30 June 2011. The average fuel consumption was 3.08l/100km. Now, who wouldn't love having that gas mileage?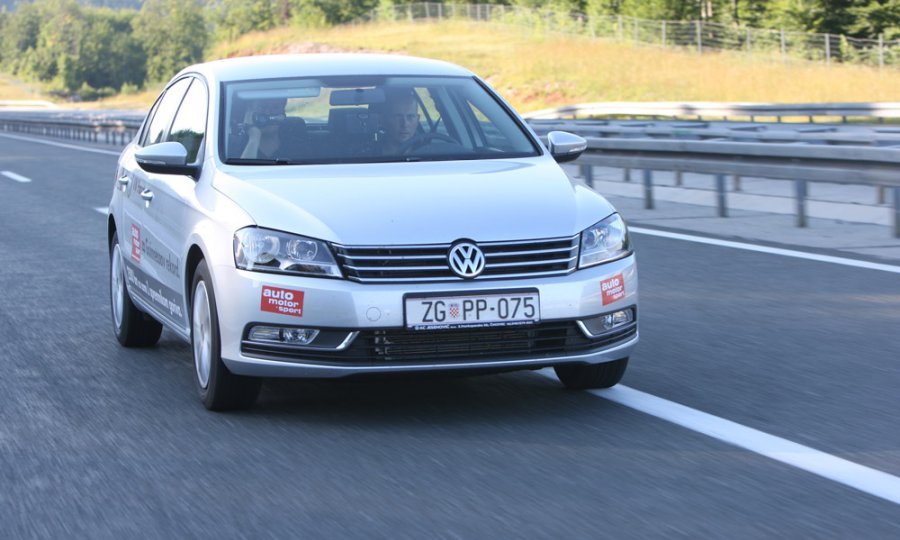 Heaviest Weight Towed by an Electric Car
Electric Vehicles proved time and time again that they are not a fancy prototype cars for show anymore but can do most of the things gas cars can achieve. In this feat, the Tesla Model X 100D towed a Qantas Boeing Dreamliner 787-9 that weighted 130 metric tons. The record was set in Melbourne, Australia on 15 May 2018.
Most Cars Sold on a Single Online Platform in 24 hours
China has a sales day in some ways similar to the American Black Friday. Single's day sales are celebrated on November 11 (11/11, since it is a single's day) of each year and are characterized by big sales on Alibaba's online retail platforms. On 11 November 2015, Ali Car (China) sold 6,506 cars in 24 hours, which is one of 9 records that were broken on the retail platform during that day. 
Most Expensive Car Registration
Let's end on a less serious but still very interesting one. On 16 February 2008, the most expensive car license plate (made up of a single digit: '1') was sold for $14.2 million (£7.2 million) to Saeed Abdul Ghaffar Khouri during a special number-plate auction in Abu Dhabi, United Arab Emirates.
While most of us are dreaming of owning a Koenigsegg, Lamborghini or Ferrari for $5 million max, a license plate was sold for $14.2 million (haha).
There are thousands other car related world record we haven't listed here but those are, we believe, the most interesting ones (furthermore, who would be interested in reading a multiple pages article?). World record are made for the sake of being recorded in the book or just as a publicity stunt. Most of those records will not benefit us in our daily life but just give us an idea of what could be done if we push ourselves to the limit. All of that being said, what do you think is the most interesting one on our list? Let us know!
--------------------------------------------------------------------------------------------------------------------------------------------------------------------------------
NINTE provides the highest-quality car customization and decoration accessories: Spoiler, Front Lip, Front Grille and much more. We offer very competitive price and free shipping in many parts of the world. Check out our head-turning products