Nowadays, most of us believe that new energy is the trend, and is the future. In this era, the automobile industry is no longer monopolized by the traditional automobile giants. New brands continue to come into our vision with their new technology and new energy vehicles. The traditional automobile giants are old, but we still believe that their strong system strength and strong car-making experience can make them successfully and easily adapt to this trend. BMW iX3 is a great example.
We all appreciate BMW's performance and it's comfort during driving, which is contributed by its abilities of acceleration performance, steering precision, chassis adjustment, dynamic control of the body, riding comfort and other indicators. And X3 is one of its best, as its electrical version, iX3 has the same performance, or even better!
Although the power is still abundant, the engine of the iX3 has been replaced by an electric drive. Although it is still a rear-wheel drive, the drive shaft has been replaced by an electric motor. But BMW's pursuit of a better driving experience is still the same. In the actual driving process, you will still experience an almost fuel car driving experience on this pure electric car, while you can also experience the unique feeling of an electric car's single-pedal mode and braking energy recovery function. 
All of this comes from the spring-supported double ball joint damping axle used in the front axle of the BMW iX3, which can optimize the axle movement performance from multiple levels of driving dynamics, pointing stability and steering feel. At the same time, the five-link rear axle brings precise rear-wheel control, stability and steering accuracy to the vehicle. Because of this, iX3 can perform well on city roads as well as mountain roads.
In a word, BMW is still the same BMW, just with the consumption of different energy.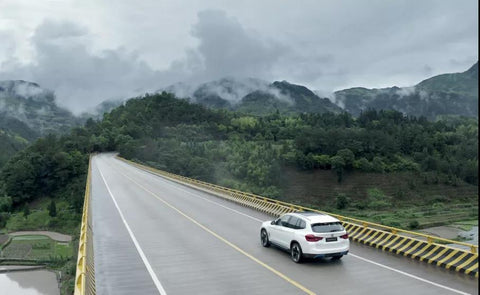 There are also automatic driving assistance system Pro, and automatic parking assistance system Plus. With the guidance of "Pro" and "Plus", iX3 will be able to use it's millimeter-wave radar as the main sensor system to judge the marking lines on the sides of the road and make the judgment of the driving situation and risk, which can actually achieve the goal of reducing drivers' fatigue during driving especially in a complex road environment.
Apart from this, this system also creates opportunities for in-depth interaction between drivers and vehicles.A simple sentence of "Hello, BMW" can wake up the BMW intelligent personal assistant. During the driving process, you can also use the iX3 car machine ecology to use third-party applications such as Apple Music, Apple CarPlay and wireless charging can help you connect your phone to your car, making the driving journey more exciting.
A leading intelligent driving assistance, is the true key of iX3 and brings you to an era of intelligent travel.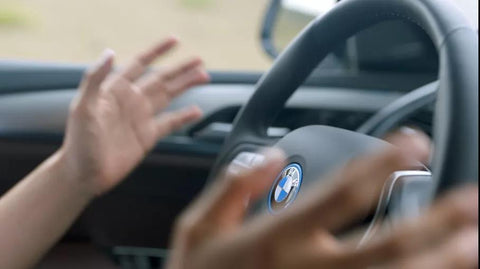 Driving durability is a problem for all the electrical vehicles. For a pure electric vehicle such as iX3 that has a range of 500 kilometers under NEDC conditions, whose road conditions actually challenge the actual endurance level. In our highway test drive section where electric vehicles are most "feared", we did not adopt the formation driving mode, but let the test drivers experience completely freely, and make their own driving plans within a controllable time and section range, and mode. The final result appears in the actual driving results with a minimum of 16 degrees of low power consumption.
This level of power consumption is quite low for an SUV model with a great drag coefficient. During driving, freely choose the driving mode of the vehicle (such as Eco Pro), freely choose the strategy of braking energy recovery ( low, medium, high, and custom), and freely choose the car's The opening and closing of air conditioning and entertainment facilities, and even the freedom to choose the appropriate automatic driving assistance functions, can effectively save energy for the iX3.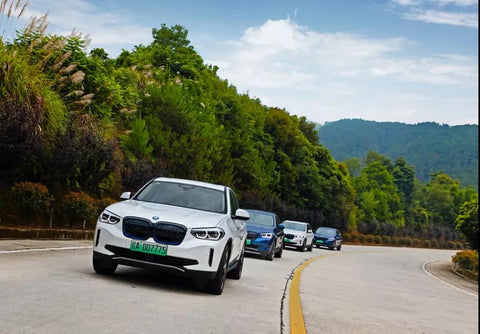 In recent years, as people's awareness and concerns about the environment becomes stronger and stronger, people's demands of cars change too. BMW has also begun to make continuous changes to adapt this change, including  in-depth cooperation with top battery manufacturers such as CATL. BMW has successfully launched its own new energy product line to provide users with cleaner, environmentally friendly and efficient energy while maintaining the essence of BMW's driving control.